If you need help and advice on the range of bathroom adaptations available to you speak to our installation specialists in Hereford. From modern, stylish level access wetrooms, access showers and disabled adaptations we've got you covered. You can get in touch with our friendly, professional team on 01432 272188.
Completed Bathroom Adaptations
Occupational Therapist Assessment
Frequently Asked Questions
Adapted Bathrooms & Wetrooms
We have considerable experience working with private and residential customers, housing associations and local councils delivering a variety of adaptations enabling our customers to maintain their independence.
Get in touch to find out how we can help with your Bathroom Adaptation
Completed Bathroom Adaptations
The Buyers Guide to Adapted Bathrooms
The Right Adaptation for You and Your Home
Disabled Facilities Grant
Occupational Therapist Assessment
Frequently Asked Questions
Our Completed Bathroom Adaptation Projects
Our Customer Testimonials
We value our customers and their feedback. Here is a selection of our latest customer reviews:
"Excellent firm, excellent workers. Always obliging, nothing was a problem, all very helpful. Stuart, particularly, was a lovely chap. I..."Mrs G. in Usk
"Absolutely brilliant, outstanding. I'd definitely recommend the company to anyone."Mrs G. from Bromyard
Have you worked with GB Electrical & Building Services Ltd?
Rate them on SayHola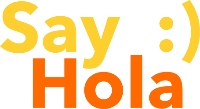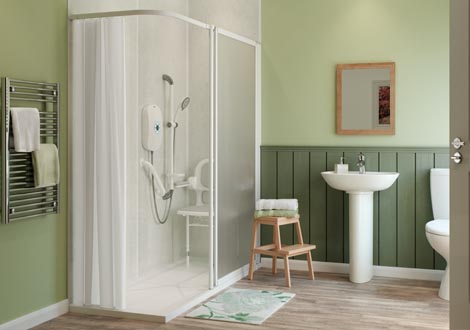 The Buyer's Guide to Adapted Bathrooms & Wetrooms
It may be something that none of us like to think about but many of us will need adaptations in our homes as we get older or live with ongoing health conditions. Yet such changes come with the potential to make our lives easier; give us a chance to do things we might not normally be able to and the confidence to live life independently on our own terms.
Small Adaptations can make a big difference
Bathrooms are often one of the first rooms that become more difficult to spend time in and use in the ways we might previously have taken for granted, when that happens then making even small changes can mean a big difference.
Bathroom Adaptations that maintain independence
Stepping in and out of baths for example or standing for long periods in our showers can make our daily routines much more difficult. Combine those problems with floors that might often be wet and hazardous and it's no surprise that bathroom adaptations are at the top of many people's home improvement and adaptations list.
Modern Adapted Bathrooms
Many people think the same things when the topic of bathroom adaptations is raised. We regularly come across concerns that they might be cold, impersonal, or unattractive spaces with no chance for individuality and a style of their own.
They are concerns we always go to great lengths to listen to and address.
Specialist Bathroom Adaptations & Wetrooms
At GB Home Adaptations, our years spent as a trusted partner of local authorities undertaking specialised bathroom conversions have inevitably earned us a good reputation with private clients too. It's a reputation of which we are proud and we know that every adapted space is just as individual as the people who will come to rely on them.
Tailored bathroom adaptations to your needs
Working closely with our clients, we listen to exactly what they need as well as what they want and then going the extra mile to deliver it at every stage of the project. No matter how big or small that project is, our ethos is always right first time. We also have the long-established supply chain network and the specialist tradespeople to deliver the best quality workmanship at the fairest possible price.
A dedicated bathroom adaptations team
We know that the adaptations you want mean a lot but so do your individuality and your sense of style. Our goal is to deliver the very best of both to create a space that you'll love to use and feel good about spending time in. We have a team dedicated to bathroom adaptations including wet-room conversions.
That means whatever you require, we can deliver.
When it comes to adaptations, there is a world of choice; that means first and foremost you might be looking for help and advice.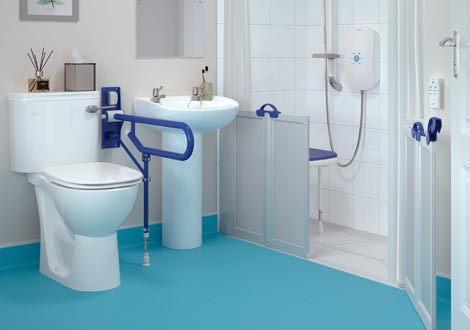 The Right Bathroom Adaptations for You and Your Home
Bathroom adaptations rarely fit into the one size fits all category which for us makes every project a unique one and a fresh approach is vital. You may require relatively minor adaptations such as grab rails or shower seats or you might require something more.
Safety flooring for example can form an integral part of many bathroom conversions to provide a far safer, slip-resistant surface, and tiling from our comprehensive range to provide the right waterproof finish. You might require height specific toilet or basin units or even a complete wet-room conversion.
Depending on your needs, costs can add up quickly. The positive news is that you may be eligible for help through funding such as the Disabled Facilities Grant and The Better Care Fund.
The Disabled Facilities Grant
If you need to make changes to your home because you are living with a disability, you might be eligible for a disabled facilities grant from your local council. It won't affect any benefits you are entitled to and can be used for adaptations such as widening doors, downstairs bathrooms, and a range of other adaptations. You can also apply if you are a landlord with a disabled tenant.
Occupational Therapist Assessment
At GB Electrical & Building Services we work with our affiliate Occupational Therapist and cover the Herefordshire, N. Gloucestershire, W. Worcestershire, N. Monmouthshire, Powys, Shropshire and surrounding areas.
We offer free Occupational Therapist Assessments that have been assembled by our inhouse Occupational Therapist when large scale building works have been confirmed with us.
If you would like to find out more about this service please get in touch with our team today on 01432 272188 or read more Occupational Therapist Assessment here.
Occupational Therapist FAQ Sheet
Meet our in-house Occupational Therapist
Simon has worked in Social Services where he was involved in facilitating disabled facilities grants and adapting peoples houses so they could remain at home. In the NHS, Simon ran a community rehabilitation team whose purpose was to enable people to remain at home with their families. This work has continued whilst in independent practice and for the last 12 years has developed a sound knowledge of the impact of physical, neurological and psychosocial conditions and their impact on the environments we live in.
Over the years OT has been involved in the design and adaptation of numerous homes and property developments to ensure that they meet the needs of their owners to make them were possible life-long homes. He has attended training as an access auditor and is familiar with building regulations and developments in the design of adapted environments.
Frequently Asked Questions about Occupational Therapists Assessments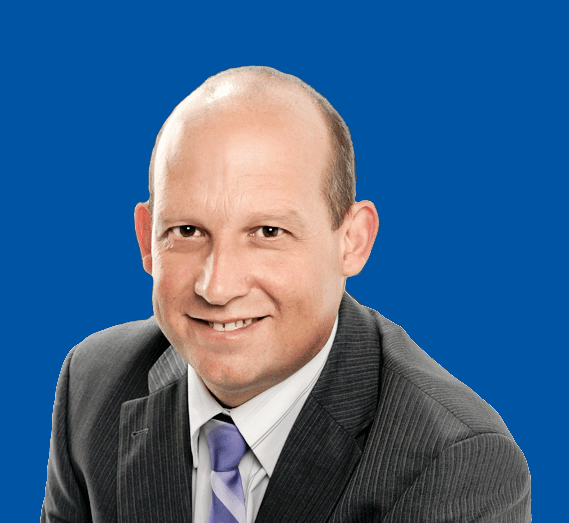 BSc (Hons) Occupational Therapy (2001)
HND in Sports Science and Disability Studies (1998)
Frequently Asked Questions About Adapted Bathrooms
At GB Electrical & Building Services we specialise in providing bathroom adaptations for the elderly and disabled. With over thirty years of experience our dedicated team can deliver everything you need, at every stage of your project.
If you are thinking about bathroom adaptation, here are some of the most frequently asked questions we answer:
How much does a wet room cost UK?
The cost of a wet room in the UK depends on factors such as personal preference and the types and finish of materials you want. Typically they cost around £6-7K but a more standard wet room, such as those fitted in council and housing association properties can be fitted for under £5K.
How do I make my bathroom accessible?
These are the most common adaptations to 'future proof' a bathroom with accessibility in mind:
Replace the bath with a level shower wet room
Install a raised height toilet
Install lever taps to make them easier to use
Install a thermostatically controlled shower
Fit grab rails at appropriate places in the bathroom
Widen doorways to allow for wheelchair access
Do I need planning permission for a wet room?
Nine times out of ten, planning permission for a wet room is not required. However if you are converting a garage or bedroom you may need to secure Building Control approval to ensure your plans are compliant with building regulations.
Funding options for disabled grants for home improvements
Disabled Facilities Grant is a popular means-tested funding option that has helped many people.
For those who might not be eligible though, there may be alternative funding options provided by local councils, charitable organisations and other companies.
Can I convert my garage into a wet room?
Yes, any room attached to a property can potentially be converted into a wet room. It is also possible to convert box rooms or spare bedrooms if necessary.
What is an adapted bath?
An adapted bath is a bath with special features. Often they have a sealed door to allow the user to walk in, this can only be done when the bath is empty which can mean sitting, cold and waiting while it fills, then waiting again for it to empty afterwards.
Lower- height baths are another common type of adapted bath which can be beneficial for people with very specific needs. They may look very attractive but can be costly and have no benefit over conventional baths for many people.
Baths adapted with lighting and speakers are also available which can be well suited for children or users with sensory needs.
Adapted baths generally cost around £8-10K
Are wet rooms a good idea?
Yes, we always recommend a wet room over options such as adapted baths because they can 'future-proof' your home in a much more reassuring way should circumstances change in the future.
Wet rooms provide consistently safe, straight forward access even if the user's condition deteriorates over time and they represent the best long-term value for money.
What is the difference between a wet room and a shower room?
A wet room has a completely uniform, sealed, level surface, without any changes in elevation such as steps, lips or trip hazards. In a shower room, there is a need to actually enter the shower and stand or sit within the shower tray. This tray can be 1-6 inches off the floor.
Frequently Asked Questions About The Disabled Facilities Grant
What is a Disabled Facilities Grant (DFG)?
The DFG pays for essential home adaptations which can give disabled people more independence within their own homes by providing access to essential facilities within the home. The main adaptations faciliate access to the bathroom, bedroom, living room, kitchen as well as access in and out of the property.
If you want to make an adaptation to your home you may be eligible for financial support from your local council.
Is a Disabled Facilities Grant (DFG) means tested?
Yes, the DFG is means tested which takes into account your savings and income. The grant has been put in place to help those that financially need help to cover the cost of the adaptations for a disabled person. The value of the home will not be taken into account nor will the outgoings of the applicant.
Disabled Facilities Grant (DFG) application
For more information on how to apply contact your local council. If you are unsure what district you come under visit this site and put your postcode in:
www.gov.uk/apply-disabled-facilities-grant.
Can a Landlord apply for a Disabilities Facilities Grant (DFG)?
Yes, if your tenant has a disability it is possible for the Landlord to apply for a DFG on their behalf.
Do you have to pay back a Disabled Facilities Grant (DFG)?
A grant repayment charge may also be placed on the property to recoup some of the grant when the property is sold. This is a matter for each council to decide.This is to ensure that the candidate does not financially benefit from taxpayer's money due to an adaptation adding value to their property.
Is there an age limit to the Disabled Facilities Grant (DFG)?
Anyone can apply for a DFG grant. It is means tested for adults not children. The most common adaptations are to bathrooms, stairlifts and step access. Just over half of the DFG's are for adaptations to homes of older people.
What is the Disabled Facilities Grant (DFG) criteria?
You or someone within your household must have a disability. The Council needs to be happy that it is reasonable and practical to carry out the relevant works within the property. For more information: www.gov.uk/disabled-facilities-grants/eligibility.
Who can apply for a Disabled Facilities Grant (DFG)?
This is a mandatory grant that anyone who meets the criteria is eligible to apply for. You can apply for a grant if you or someone you live with is disabled. If you are a tenant in a rented property you can apply for a grant directly or your landlord can apply on your behalf. Permission will need to be sought from your Landlord that they are happy for the alterations to be made.
How long does it take to get a Disabled Facilities Grant (DFG)?
There is no set timescale however, you will need to be aware that there maybe a waiting list. All works covered by a mandatory DFG must be completed within 12 months of the grant being approved.
How much is a Disabled Facilities Grant (DFG) within the UK?
The DFG for England is currently up to £30,000
The DFG for Wales is currently up to £36,000
The DFG for N. Ireland is currently up to £25,000
The average DFG grant is around £6,500. Local councils do have the discretion to provide extra funds for adapations which cost more that the DFG limit. This may be either a grant or a loan. Sometimes councils pay for adaptations which cost significantly more that the DFG £30,000 limit. This is particularly the case for heavily disabled children where the adaptation would enable the parents to care for the child and the alternative care costs in special institutes would be extremely high.
What are my options if I am not eligible for a Disabled Facilities Grant (DFG)?
If you fail to meet the criteria for a DFG grant here are some of the options:
Disability-grants.org – A range of information on the help that might be available from charities and trusts can be accessed through their site with dedicated resources for disabled adults and the elderly.
The SSAFA A charity dedicated to supporting veterans of the armed forces and their families, they can provide financial support and advice for those living with physical impairment
Turn2us.org.uk A not for profit site where you can search for grants for disability adaptations in Herefordshire, by entering your postcode
Frequently Asked Questions About Occupational Therapist Assessment
What is an Occupational Therapist?
An Occupational Therapist is someone who helps assess and improve your abilitiy to do everyday tasks if you are having difficulty with them..
How to find a private Occupational Therapist?
At GB Electrical and Building Services we offer a private Occupational Therapist through our affiliate therapist: info@gbhereford.co.uk
You can also look for an independent private Occupational Therapist: rcotss-ip.org.uk/find.
How do you get an Occupational Therapist Assessment?
You can enquire about getting an assessment with an Occupational Therapist through your local social services. It is also possible to search for a private Occupational Therapist in the independent practice directory. Or you can get in touch with GB Electrical and Building Services who will put you touch with their affiliated Occupational Therapist.
Are Occupational Therapists required to be registered?
Occupational Therapists have to be registered with the Health and Care Professions Council in order to use the title and be employed as an Occupational Therapist.
What does an Occupational Therapist report cover?
Occupational Therapists help individuals to adapt to changes in their everyday life and over come practical problems. From the assessment they are able to provide advice on how daily tasks can be done differently or by recommending equipment or alterations to your home.
What do Occupational Therapists help with?
Occupational Therapists are healthcare professions who specialise in helping people go through physical changes and help them find ways to resume or maintain their independence in their jobs, social activities, mobility and caring for themselves within their own homes.
How to get a free Occupational Therapist Assessment?
At GB Electrical & Building Services we are happy to absorb the cost of the Occupational Therapist report which has been assembled by our affiliated Occupational Therapist when the wet room build has been confirmed with us.