From the smallest of repairs to large home improvements, we are able to provide private residential clients with a host of affordable building solutions for their home. 
Bathroom Adaptations & Installations
Domestic Electric Vehicle Charger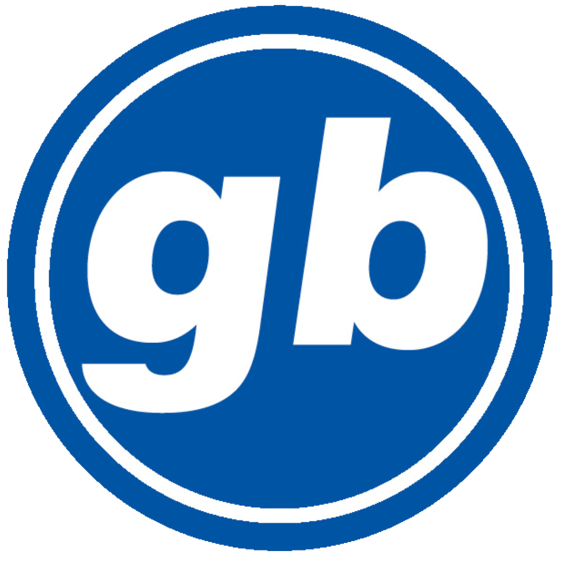 What our Homeowner services cover
We have considerable experience working with private and residential customers directly undertaking a variety of building activities…
Bathroom Adaptations in Herefordshire
We provide assisted bathroom conversions for local authorities and housing associations in and around Herefordshire. Our reputation has been built on trust, reliability and quality. Many of these conversions have been part of the Disabled Facilities Grant scheme and we are proud to offer that same level of service and trade approved service to our private clients too.
Everything you need for your assisted bathroom:
Right from day one we can offer help and support with the planning process with our own in-house Occupational Therapist on hand to assess and advise you on which tailored adaptations might be right for you and your home.
When it comes to getting the work done, our dedicated team of over 150 carpentry, plumbing, gas and electrical trades people will work together to get your bathroom adaptations done to the highest standards with the minimum of time and upheaval.
Wet room refurbishment
Wet room installation
Comprehensive Occupational Therapist service
Minor alterations such as grab rails, toilet modications and accessible taps
Non-slip flooring
A unique and tailored bathroom adaptation
The list doesn't end there, every home is different and every adaptation is bespoke. Working closely with our clients is a vital part of delivering exactly what you need or want.
At GB Electrical & Building services our wealth of knowledge and expertise enables us to deliver the right bathroom adaptation for you.
Find out more about the Assisted Bathrooms Services we provide
Disabled Adaptations
GB Electrical & Building Services has built a reputation around providing the most comprehensive and reliable disability adaptations to the people and communities of Herefordshire, Gloucestershire, Monmouthshire, Worcestershire, Shropshire and Powys. We also provide these services to local authorities and housing associations.
A practical and affordable service
From simple grabrail, ramp or handrail installation to garage conversions and building extensions, we have a team dedicated to undertaking these works . Regardless of scale, we enable our clients to live safely, with greater independence within their own homes. Whether that is within the bathroom, kitchen, stairs, bedroom or even the garden.
Disabled Adaptations we can help with
We can install grab rails to help with mobility issues
We can install ramps to make it easier to move around your own home
We can undertake hand rail installations
We can perform complete garage conversions
We can install full wet rooms
Supply and fit non-slip flooring
Widen doors to improve access
We also offer a complete in-house Occupational Therapist service to offer help and advice
We are a trusted local service delivered by trade standard approved professionals
If you are considering making a change to your home to help overcome mobility issues, or if you are planning for the future GB Electrical and Building Services can make a world of difference. Get in touch today for help and advice.
Find out more about the Disabled Adaptations Services we provide
Domestic Heating & Gas
At GB Building & Electrical services our dedicated team of gas engineers can undertake any domestic gas heating job you need, whenever you need it.
We can undertake complete central heating installations, including radiators, pipe work and controls, we can perform repairs and identify leaks and other issues across all possible manufacturers, styles and systems including the latest smart technologies such as Nest and Hive controlled systems.
Our team is also able to perform annual gas safety inspections and emergency call outs across Herefordshire as well as domestic gas and heating services in neighbouring counties such as Monmouthshire, Gloucestershire and Powys.
A complete service you can trust
When you are planning any work in your home where gas and heating are concerned, peace of mind and a trusted professional service mean everything.
Since 2005 we have worked hard to build a reputation and we have hard to deliver a friendly, reliable service you can trust.
Our service and gas engineers are Gas Safe® register and licensed to work on domestic gas heating systems.
As a business we are OFTEC registered to provide all our domestic oil heating customers with a safe and efficient service with specialised training and regular inspections to guarantee the highest standards of competency and professionalism.
We are also fully trained and experienced to work with Liquid Petroleum Gas (LPG).
The benefits of working with our domestic gas team:
Our team can perform annual Gas Safety Inspections
We can undertake heating repairs
We can provide full Central Heating installation including radiators, pipe work and controls
We can work competently and effectively with all manufacturer makes and models
We can install modern controls such as Nest and Hive
Our team of Herefordshire gas engineers also cover Monmouthshire, Gloucestershire & Powys
Our offices are open from 8am-5pm for help and enquiries
We operate a fully registered compliant service with Gas Safe, OFTEC and LPG certification
If you are thinking about upgrading your central heating installation or need an annual gas safety inspection, get in touch today.
For a quote and general assistance call our offices on 01432 272 188.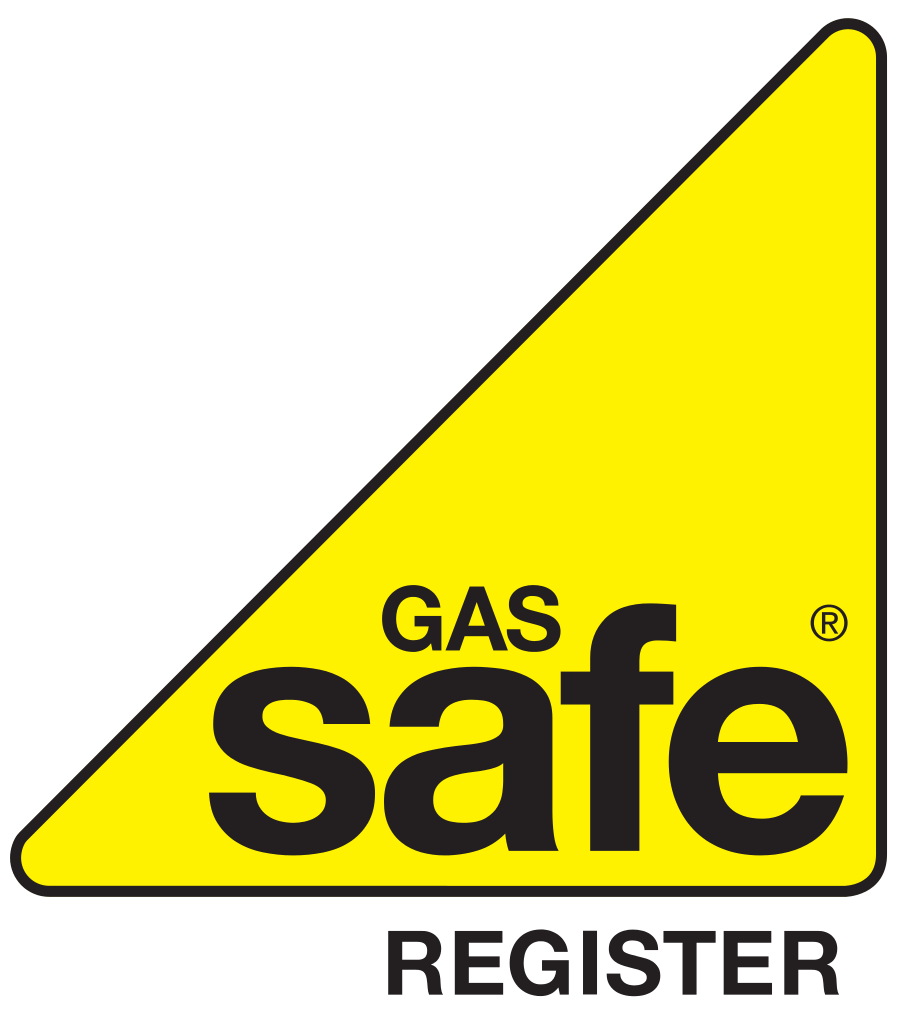 Domestic Electrical Services
At GB Electrical & Building Services Hereford, ever since we started out back in 1991 as a small family company business, domestic electrical installation and repairs have been an important part of the services we provide to the communities of Herefordshire and beyond.
It was the lifeblood of our company in those early days and remains an important part of the trade service we provide.
A trusted local service
Our team has grown considerably since those early days, but our ethos of trust and reliability remains exactly the same with a team of domestic electricians with all the skills and qualifications to carry out every type of electrical repair, electrical testing, electrical inspections and full installation work.
We are a contractor which is fully approved by The National Inspection Council for Electrical Installation Contracting. Through their process of rigid assessment, our domestic customers enjoy the peace of mind that all electrical work carried out by our team of electrical engineers is trusted, safe and conforms to the highest industry standards.
There when you need us
As a Herefordshire based service, our reputation comes from the people we serve. That is why we are on-hand right when you need us.
We offer full electrical testing services, electrical repairs and full installations or rewiring at a time that suits you.
GB Electrical & Building Services can also offer home EV charging point installation for electrical and plug-in hybrid vehicles. This is a service for which you might be eligible for grant funding from the Office for Zero Emission Vehicle (OZEV) to enjoy the benefits of charging your vehicle at home.
All your electrical needs
A lot has changed in the thirty years we have been serving the people of Herefordshire, but our commitment to providing the best domestic electrical services is stronger and more versatile than ever, with a dedicated, qualified team and a wealth of experience, here are just some of the things we are able to offer:
National Inspection Council for Electrical Installation Contracting (NIC EIC) approved contractor
Fully qualified electrical engineers
Testing, repairs and full installations
Electrical Vehicle charging points installed at home
A trusted, friendly local service
We have a team of domestic electricians that are able to undertake the full range of electrical inspections, testing, repairs and full installation works. Get in touch with us today to learn how we can help you.
Find out more about the Domestic Electrics Services we provide
Windows & Doors
Windows and doors are a vital part of your home; they can give any property and instant facelift, transforming the way they look and feel. They can also make our homes more secure and warmer, helping to save on energy bills, particularly during the colder winter months.
That's why GB Electrical and Building Services offer an extensive windows and doors service to our customers in Herefordshire and the surrounding areas, using the finest quality materials and the most reputable brands combined with the best quality trade fitters as part of a local service you can trust.
A complete service
From quick and simple jobs such as replacing older, misted or blown double glazing, door adjustments and lock replacements to larger projects such as full property replacement doors and windows, fascias and soffits. We are a trusted local installer with the trade professionals and trusted supply chain network to offer the complete service catering for all of your window and door needs.
GB Electrical and Building Services is a full FENSA approved installer, allowing every one of our clients to obtain certification that their installation complies with building regulations, is fully registered and backed by guarantee insurance. Our service is regularly assessed by FENSA, giving you the peace of mind you need that our door and window service including fitting, are both to the highest standard.
A world of choice
We can supply windows and doors in a wide range of materials, colours and designs by industry leading brands to suit your individual requirements, all carry the uPVC British standard kite mark.
Our doors feature secure by design multi-latch locking systems, we are also able to fit pre-purchased doors and windows if you plan to source your own.
GB Electrical & Building Services Hereford we have the knowledge and expertise to deliver genuine value for money with a combination of the right quality workmanship and the right price.
Benefits of our Windows & Doors service:
A FENSA Registered window and door service
We can Install, repair and replace
Majority of doors we install are Secure by Design, with trusted multi latch locking systems and recognised brands
We can undertake lock replacements
Quick and easy replacement blown glass panels
Door repairs and adjustments
We can supply a wide range of doors in any colour or style
We can supply & fit or just fit if you need us to
All our windows carry the uPVC Kite Mark and are weather sealed
Get in touch today for all your window and door replacement, repair and fitting needs.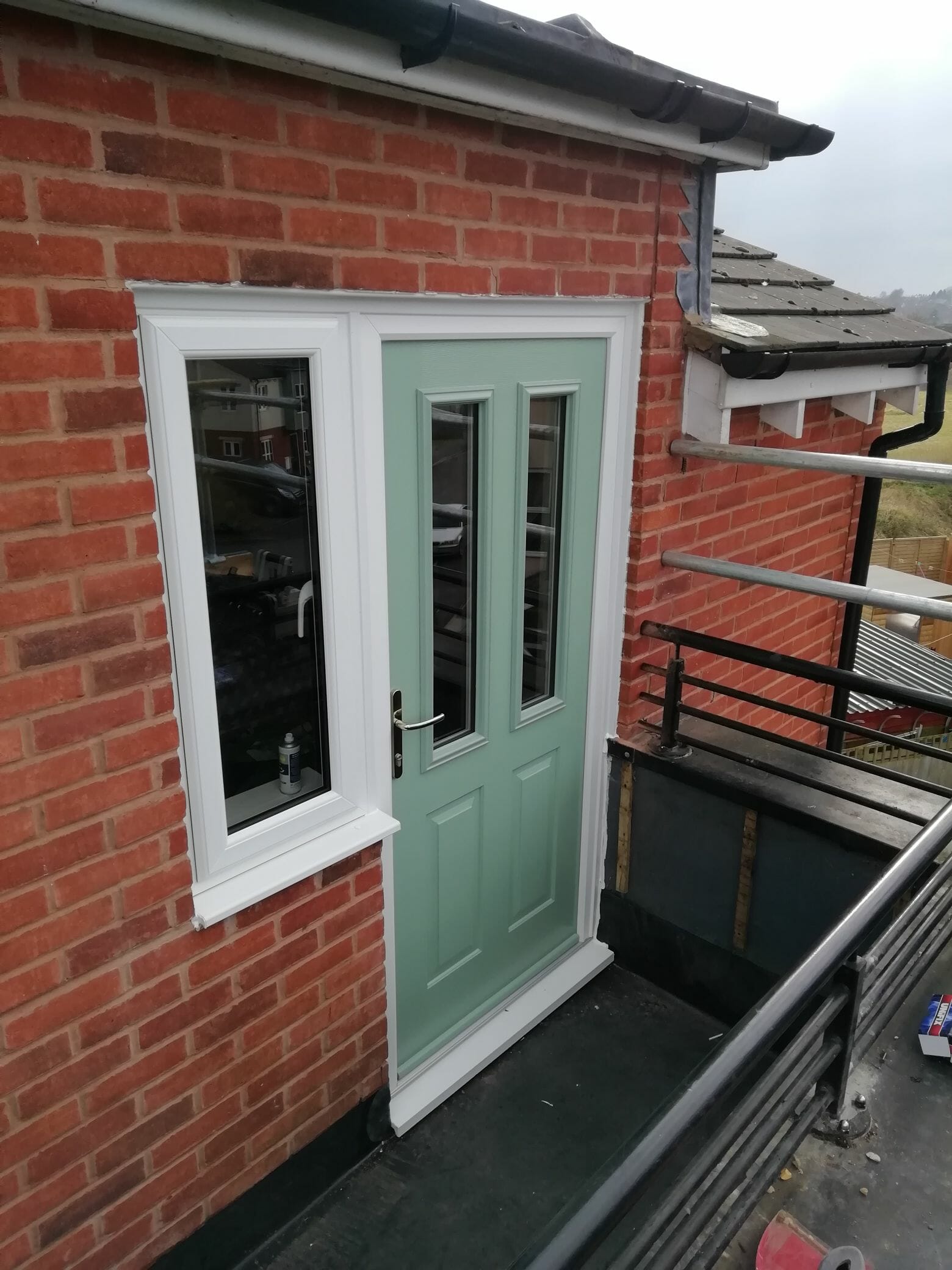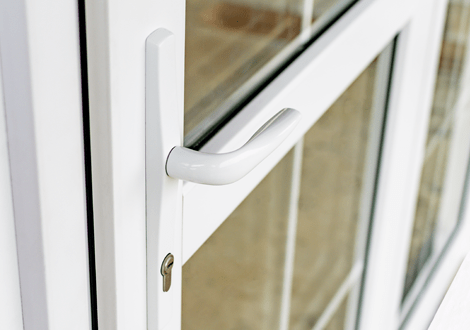 Kitchen Installation
GB Electrical & Building Services supply affordable kitchens for Housing Associations and private clients within Herefordshire and the surrounding areas.  We have a dedicated team that will complete the work from start to finish. Our trusted installers work closely with our customers to deliver kitchens that look and feel exactly the way you want them to and do all the things you need them to.
The best brands as standard
We have excellent experience working with a host of recognised manufacturers including Symphony, Rixonway, Richmond, Moores, Howdens and Magnet; brands that offer the very best for every budget.
Our kitchen installations team also work closely with our other departments, giving you the peace of mind that, whatever trade professional you need, from plumbers to carpenters and electrical engineers we can put them right there on site when you need them.
Kitchen Installation and more
In addition to providing a trusted, reliable kitchen installation service, we can also  supply everything you need to complete your kitchen, from work surfaces and cupboards to cabinetry and even appliances such as certified cookers and hobs.
We have dedicated tiling specialists and flooring fitters for vinyl or ceramic flooring and lighting fitters to provide the finishing touch to your kitchen.
What our Kitchen Installation service covers:
We install everything from competitive and affordable kitchens through to contemporary top of the range designs
We can supply everything you need and fit it all quickly and hassle free or just re-fit the applicances you already have
We use recognised manufacturing brands such as Symphony, Rixonway, Richmond, Moores, Howdens & Magnet
We can fit assisted kitchens to improve mobility
We can install flooring in either vinyl or ceramic
We can take care of all your tiling requirement
We can offer appliances or fit those supplied
Certified cooker/electrics installed
We can fit and update lighting
If you are planning a kitchen renovation GB Building & Electrical Services can help, get in touch for advice and support on kitchen design, kitchen fitting and installation.
Find out more about the Kitchen Installation Services we provide
Bathroom Installations
We have a dedicated team of local professional bathroom fitters, electrical and plumbing engineers, the best painters, tilers and flooring fitters in Herefordshire.
Each and every one of them working as a team, to deliver a bathroom installation tailored to the individual needs of our residential clients.
Helping you get it right first time
We are more than happy to offer help and advise on the design aspects of your bathroom installation, certainly if you require specific bathroom adaptations then our in-house Occupational Therapist can provide a detailed assessment of what you might need and exactly where it should be.
Our trusted local reputation is built around our specialisation in installation and repairs. We can undertake bathroom installations of every size and budget, including aspects of your bathroom such as walk-in showers, level access showers and even full wet room conversions.
GB Electrical & Building Services can take care of the logistics of every aspect of your bathroom installation and provide the right trade professionals when you need them.
What we cover within our bathroom installation service:
Our reputation is built around quality and cost-effective installation but we can also offer help and advice with design
We can work across a wide range of bathroom installation projects, from practical & economical bathrooms to high end and adapted bathrooms
We can install walk in and lower access showers, downstairs bathrooms and full wet room conversions
Our comprehensive local repair service means we can be there when you need us
We can undertake smaller jobs too, such as towel radiator installation
We can install, repair and replace electric showers, pump showers and mixer showers
We can undertake all aspects of your bathroom renovation including tiling, flooring and painting
If you are planning a new bathroom installation or bathroom adaptations or if you just want the piece of mind of a recommended local bathroom specialist for repairs and replacements, get in touch today and call our offices on 01432 272 188 for a quote.
Find out more about the Bathroom Installation Services we provide
General Repairs
General repairs and everyday maintenance are all too familiar aspects of home life for everyone. Sometimes the changes are planned such as refurbs, repairs or renovations as part of everyday property maintenance; sometimes they are more urgent due to faults, wear and tear or weather damage.
Finding the right person who can come when you need them to can often be stressful and time consuming. Whatever maintenance you need, GB Electrical and Building Services can be there when you need us; to undertake any job big or small, from garden fence repairs and handyman services to complete renovations.
Our reputation has been built on serving our local communities since 1991 and it is one that we are proud of.
Responsive  & Empty Property Repairs
For landlords of all sizes, we can complete any necessary domestic property repairs/improvements prior to the next resident moving in. Through our contract with the MOD, we undertake a response repair service to over 9000 domestic homes.
Local Herefordshire professionals
Many services specialise in one particular aspect of general repairs and property maintenance, such as carpentry, plumbing or landscaping.
GB Electrical & Building Services Hereford have assembled dedicated local teams to ensure works are completed to the highest standards.
We have the FENSA approved windows and door specialists, The NICEIC approved electrical contractors, the GAS SAFE® registered gas engineering teams and OFTEC approved heating specialists, as well as trusted local landscapers, carpenters and flooring fitters to deliver a complete service of the highest standard to the people and communities of Herefordshire and beyond.
We are able to undertake all aspects of both internal & external building works around your home:
Carpentry services
Local plumbing services
Roofing repairs and maintenance
Heating repairs, installations and replacements
Electrical repairs, testing and installations
Landscaping services such as fencing, patios, paths and driveways
Painting and Decorating services
Flooring fitting services for carpets, tiling and vinyl
Our friendly professional team are on hand to answer any questions you might have regarding general property repairs and maintenance, we are also happy to provide quotes and always do our best to provide you with any help and advice you might need regarding your unique needs and requirements.
Our ethos of delivering the very best quality workmanship at the right price and getting the job right first time, combined with a working team of over 150 trusted local professionals mean peace of mind for our customers, whatever property maintenance or general repairs they might need.
"They were marvelous. I had Lee and his colleague here. They were very good, and quick too. They did it..."Mrs. I from Hereford
"These people actually listen to what you want and work with you every step of the way. The final product..."Mrs K. from Hereford
Have you worked with GB Electrical & Building Services Ltd?
Rate them on SayHola